Podcast: Play in new window | Download
Subscribe: Apple Podcasts | RSS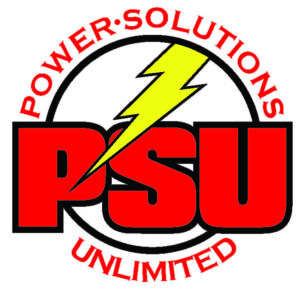 Michael Stewart
Hello, and welcome again to the faith pest control podcast. I'm Mike Stewart. I'm your host, and I'm here today with our guest, Fred Talley, who has a community spotlight guest, Mr. Scott Fowler. And they're both experts in their fields. So, Fred, I'm gonna let you come on and let's talk about what Scott Fowler does. And Jasper, Georgia Blue Ridge, Georgia, North Georgia mountains, you know, anywhere up there. Come on, Fred, let's have our first community spotlight with Scott.
Fred Talley
Well, Scott owns Power Solutions, Unlimited 24/7, which is basically he supplies them installs whole house generators of throughout the metro Atlanta in North Georgia, as far as I'm aware. Is that am I? Am I right, Scott on saying that? Oh, yeah,
That's what that's what I thought it was kind of explained, if you will, what you do beyond what I said? And, uh, you know, why, really? Wow, why would somebody contact you guys, as opposed to somebody else? I mean, I know, but but other people don't know.
Scott Fowler
Sure. So, you know, basically, we do automatic standby generators, and the residential, commercial and industrial field. We are one of only three industrial dealers in the state of Georgia. Basically, what we do is we provide backup power for a number of different avenues. You know, we start out with what most people know, as, as a home backup generator that, you know, 1520 years ago, where for the rich and famous, and that's pretty much all it had on you know, generators were at hospitals, but that's mandatory, they had to have them. So as the time has evolved, they have made them more basically more affordable for the average homeowner to have home. And the outlook is is is in 1015 more years, there'll be a backup generator in everyone's home, a lot of people are building homes, and they're going ahead and adding them into the home as they build them. So they're getting way more popular. They're not just for the rich and famous anymore, they're for the average person. And another avenue for our home standby generators is is medical needs. A lot more technology has gone into the medical field. And, and people are doing medical procedures at home such as dialysis, or course, you know, lots of people are on oxygen, lots of people have CPAP machines and stuff like that. So that has warranted backup power, you know, when it could go on to the grid is just not what it used to be. And, you know, I like to tell people, you take a drop cord and you plug one thing into it, and it's gonna be okay, but you plug, you know, 500 things into it, and it's gonna blow. And that's basically what we're doing. I mean, we're plugging these houses and they're building a house on every corner, and they're just tapping it right onto the line coming from the, you know, down the street, and it just can't handle that anymore. So that's a big part of our Avenue. And then of course, we do a lot of hospitals, assisted living centers, fire departments, police departments, you know, all those are mandatory to have a generator so you have avenue you have the people that are wanting a generator and then you have the avenue of people that need a generator for medical needs, then you have an avenue for people that are you know, businesses that have to have backup power. We do a lot of servers I mean, like you know, people don't realize that a lot you take Family Dollar, for instance, they have a lot of family dollars on every corner but down in Atlanta, they have one warehouse full of servers that provide those point of sale systems for the family dollars. So if the power goes out there the power might not be out at the Family Dollar but they still can't bring anyone up because their point of sale system is down in Atlanta and they don't have any backup power so lots of different avenues for backup power.
Fred Talley
Wow. I wouldn't even know where you did all that you do for you if you can talk a little bit because I know you do this specifically for residential properties you do you provide the equipment, you install it, you you know verify that everything works, but after the after the sale. You guys also provide service and maintenance correct
Scott Fowler
wait So we are an actual full service dealer. So there are different levels of dealers where the actual highest that you can go by and a Power Pro Plus, what that means is, is we have a certain number of trained technicians, we keep parts in stock we offer 24 hour service, we offer preventative maintenance agreements where we go out and we you know, do an oil change once a year, twice a year or even quarterly just depending on what you know what the customer wants. So the biggest thing you asked earlier is why would they want to do business with my company? Several different reasons but the main reason is is the service and the repair. We do you know we do like I said the maintenance and we do the repairs and we offer 24 hour service so it breaks down at two o'clock in the morning we have an emergency line to call we dispatch an on call technician out and we're we're on our way
Fred Talley
Wow. This case you know a lot of people probably well nobody probably knows this but I've known Scott for probably I'm guessing 15 or so years at this point. And Scott Scott does happen to be a customer of ours we do services business we services personal house so we wanted to give her I personally wanted to give Scott the this this this is the first what you call it communities Community Business Spotlight what we're going to be doing is spotlighting great businesses in the in your area and and you bragged on Scott So we're making it an internet brag for you Scott
Scott Fowler
Well that's great it's really a good time to be brag down because I was actually I don't know Fred if you saw this but Sunday it was Sunday or Monday night one night I was on the six o'clock news on Channel Five I believe so was out you know run in service calls and and after this last storm hit and have a lot of people out of power and come around the curb and there's one of the sheriff's office guy standing there and and I pulled up and I know him and he said hey buddy he said the the the fox five news is here and they want to see a downed tree and a police officer and someone that does power he said I think we can get all three so I put on my best voice to talk to him because everybody on the news sounds like they just got out of a tornado and a bloomin idiot so I've tried to be you know real professional and it's kind of crazy so I put on my best Fox five face and went at it
Fred Talley
no I didn't know that that is pretty Cobo
Scott Fowler
I mean, you know almost readapted my agreement to do this because I'm so famous now after being on the news so
Fred Talley
Well Scott, we appreciate you being with us today. And and hopefully we generate some more business for you.
Scott Fowler
Yeah, I mean you know look us up on we're on Facebook and we're on Google and and you know look us up and we do a free estimate we'll come out and and tell you exactly what you need and that don't cost you a dime and and you know be happy to talk to you about generators that's that's what we do but they are getting more popular and they're going to be coming around you know the manufacturers are putting more money into advertisement so they're getting more publicity so but I appreciate you having me today and it's always good to talk to you and and a lot friends voicemail affiliate if we what is it for and if we ain't killing bugs are we're talking about bugs we're out looking for bugs
Fred Talley
Scott before you get going what what is the number they can call if they need help from you guys
Scott Fowler
706 2537737 That's our office number we have four ladies in the office and they'll be more than happy to to talk to you or put you on hold.
Fred Talley
Oh,  I do appreciate it very much. Thank you for doing this for for us, though. Yeah,
Scott Fowler
you have a good day. I'm was happy to be asked.
Michael Stewart
Alright buddy. Well, thanks everybody. This has been the faith pest control podcast and be sure to like us subscribe to us and all the Podcast channels like Apple audible Spotify you can find this anywhere share this with others and thank you and we'll see you on the next episode of the faith pest control podcast
Transcribed by https://otter.ai
Scott Fowler – Owner – Power Solutions Unlimited, INC. Community Spotlight