Call/text
770-823-9202

or email us at [email protected] today with any questions or to schedule your service. 
---
Attention North Georgia Home Owners:
"You Will Get The Most Thorough, Professional Pest Control Service You Have Ever Seen…Or It's FREE! I Guarantee It!"
Fred Talley
Local Pest Expert Offers Customer Service and Satisfaction Unmatched in the Pest Control Industry.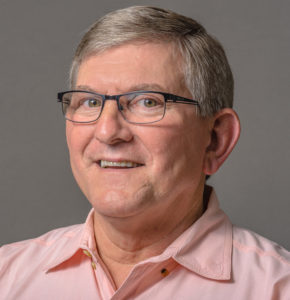 Dear Friend,
My name is Fred Talley. I'm in the termite and pest control business. I own and operate Faith Pest Control in Jasper, Georgia.
If you're like most homeowners, you're not really an expert when it comes to termites, bugs and other pests. But you do want to protect your home, your family and your pets from unnecessary damages and exposure to serious diseases.
But, how do you actually know who to trust and who's giving you the best advice and the best price? It really can be confusing. And it's a fact, nobody likes to waste money on inferior goods and services. I'm sure you'd agree.
Actually, if you're considering hiring a termite and pest control company, you should get at least two different estimates, preferably three. Compare companies. Then choose the one that feels right for YOU.
Why would I tell you to call another company?
The answer is simple. I am so confident in my expertise in termite and pest control, and in my commitment to solving your pest problem and making you happy, that I am willing to place MY NAME….and MY MONEY….on the line to prove it.
My Personal Guarantee: If you hire me to get rid of your pest problem and, at the end of 30 days, you are not 100% HAPPY, I will come back and retreat your home for FREE. And I'll keep on treating it for FREE until you tell me you ARE happy. If that still doesn't make you happy, I'll promptly and politely give YOU back every penny of your money, plus an additional $25.00 for your time and trouble….period.
No other pest control company would ever dare make you that offer.
I'm not only a Georgia State Certified Pest Control Operator…
I'm also an Alabama State Certified Pest Control Operator
Bottom line is this: Termite and pest control work is serious business. It involves the use of chemicals and pesticides in and around your home, your family and your pets. If going with the cheapest price just to save a few bucks is all you're looking for, then we are definitely NOT the company for you. Cutting corners in this business can end up being something you seriously regret later on, in more ways than one. That's just not the way I do business. Never have and never will.
Listen…..I want to be YOUR BUG MAN!
I want the chance to EARN your business.
If you'd like for ME to come to your home and do a FREE Complete Termite and Pest Inspection and Audit, simply give me a call at 770-823-9202 and I'll schedule your appointment.
Please don't hesitate to give me a call if I can ever help you in any way.
Thanks for reading this letter….and have a great day,
Fred Talley, Owner/Operator
Faith Pest Control, Jasper, GA
770-823-9202
PS. Mention this website and get $25.00 OFF your first service!