Why Choose Faith Pest Control?
Our commitment to you is a simple one…100% SATISFACTION GUARANTEED!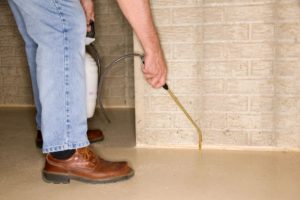 Here are 7 more good reasons:
We're always on time. We're never late for appointments. We realize that things do happen beyond our control, but our technicians will ALWAYS call you ahead of time and advise you of any changes in the schedule and give YOU the option of rescheduling if you choose to do so.
We use the most effective termite and pest control products in the industry!
We inspect inside and out, including crawl spaces, garages and basements. We don't just do a walk-around-the-outside inspection like some companies.
We are thoroughly knowledgeable when it comes to termites and other pests.
We have an Entomologist on staff to help insure proper identification of pests and treatment procedures.
We are not a cheap, discount pest control service. We take a tremendous amount of pride in our service and our professionalism. You get what you pay for!
You can call our office anytime and talk directly with the owner and president of the company…..Fred Talley. He will take whatever time is necessary to answer all of your questions and make sure you are receiving the level of customer service that he demands from all of his employees.
We hope you will make the right choice and choose Faith Pest Control to provide your termite and pest protection.
Let us prove to you why our customers think we're the best!