Following a rainy winter, spring is finally here in Jasper, GA, bringing its many pests to our yards and homes. While pest problems are a fact of life in north Georgia year-round, springtime brings an influx of pest problems. The increase in temperatures coupled with the excessive amounts of rain we have gotten recently will make for an especially buggy spring season. What are the common pests you will see in the spring? And what can you do to keep them out of your home?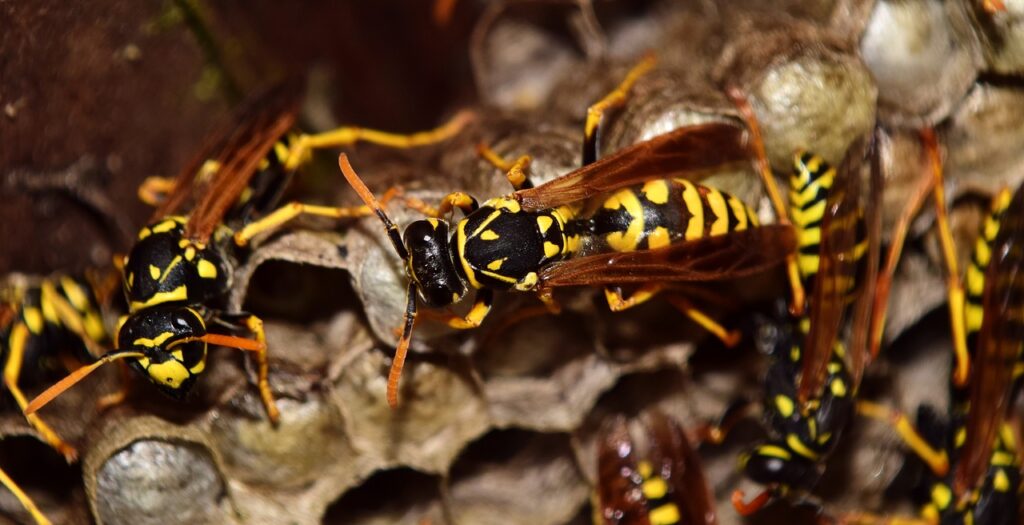 Common pests seen in the spring include:
Ants – Increased rain and warm weather cause ants to seek food and refuge in your home.
Termites – Termites swarm during the springtime. These swarms are typically the first signs you will see of an infestation in your home.
Rats/Mice – Both humans and nature provide more food for foragers in the spring, causing rodent activity to increase.
Stinging Insects – Wasps and hornets begin building their nests in the spring. Also puddles and other standing water brought on by springtime showers provide mosquitoes great places to grow and thrive.
As you begin your spring cleaning, you can include the following measures to prevent an increase of bugs inside your home. When preparing your home against springtime pests, use the following tips:
While cleaning your entryways and windows, inspect them for cracks and crevices. If you find any, seal them to prevent pests from passing through.
Where possible, vacuum and shampoo carpets. This removes small insects or the food crumbs they may eat from your home.
Focus on your appliances when cleaning your kitchen. Crumbs and small spills around appliances are easy meals for rodents, cockroaches, and other small pests.
Remove debris and felled limbs from your yard and trim landscaping and tree branches away from your home. Also, be sure to clear out the gutters and downspouts.
Inspect your plumbing and fix any leaks.
Clean or wipe areas and surfaces you don't necessarily think to typically. Places like under furniture or countertop appliances are great areas for pests to find shelter and a meal and rarely be disturbed. 
If, after you have cleaned your home and removed debris from the yard, there are still ants crawling through the kitchen, then you will likely need some professional assistance to completely take care of your pest issues.
If you think you have a problem with springtime pests. . . or simply have a question. . . call Faith Pest Control at 770-823-9202. We'll be happy to speak with you any time.
Here's to helping YOU live PEST FREE,
Erica
P.S. And be sure to ask about our FREE 58 Point Pest Analysis of your home or office!