Podcast: Play in new window | Download
Subscribe: Apple Podcasts | RSS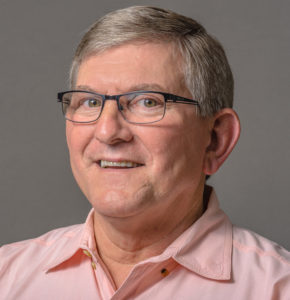 Michael Stewart
Welcome, everybody to the Faith Pest Control podcast with your host, Mike Stewart, and I'm here with Fred Talley, who is the owner and pest expert at Faith Pest Control, your premier pest control agency for Pickens County, Jasper, Ellijay, and Blue Ridge. Really all-over North Georgia. Fred, are you here today?
Fred Talley
I'm here, Mikey.
Michael Stewart
Well, good, good. You know, you are the pest expert in North Georgia, and we're starting this podcast for a multitude of reasons. Number one, we want all the residents of North Georgia, in Jasper, Ellijay, Blue Ridge and everywhere in Pickens County and Gilmer County, we want them to know that when it comes to pest problems, you are the pest experts to get rid of those problems. So, what I wanted to talk to you a little bit about today is just tell us a little bit about your business. How will you set yourself apart from other folks in the area? And you know, what's it like to do business and get your pest problem solved with Faith Pest Control
Fred Talley
Well, Mike, I tell you, I think the most unique thing about our company, compared to other, you know, pest control companies in the area is that if you use us to get rid of your pest control problem, and after the end of 30 days, you're not 100% happy, we will come back, and we'll service your home again for free, and we'll continue to service it for free until you tell us that you are happy. If that still doesn't make you happy, we'll give you back every penny of the money that you've spent on the service plus an additional $25 just for your time and trouble. I'm not aware of another pest control company in our area that offers that quality or level of service.
Michael Stewart
Well, it's obvious you're very confident in the quality of the work you do, and also the fact that you're going to solve people's pest problems. And so that's kind of what we call in marketing the risk reversal, [it] means that you're taking all the risk because you know, the quality of the work you do, and that if people have pest control in North Georgia, Faith Pest Control at faithpestcontrol.com – that's the people to call; that's the website to go to, to make sure that you stop having pest problems. And I guarantee you there's nothing that Faith Pest Control can't take care of. What are the top services that you do at Faith Pest Control, that takes care of the folks in that area?
Fred Talley
Well Mike you know, most of our accounts are just general, what we call general pest control, just ants, roaches, spiders, rats, mice, that type of thing, but we also offer termite control for your home. Georgia happens to be, I don't know exactly which level we're at, but we're in the top five in the nation for termite pressure. So generally speaking, in the state of Georgia, it's not a matter of if you're going to get termites it's just a matter of when you're going to get termites. So we offer termite service for our customers. Generally, we prefer a chemical barrier treatment, utilizing Termidor. We are a Termidor user. That's the only product that we use for our termite treatments. That would be pretty much it. But in general pest control and termite we also do some carpenter bee treatments. That seems to be a big problem going on right now. We can handle that for you guys. And we're kind of tiptoeing into the bed bug treatment industry.
Michael Stewart
Well, that tells me that we have a lot to talk about on this podcast, because I know your customers and the folks that live there near you in Jasper, Ellijay, Blue Ridge and all the North Georgia area. We have questions because we're homeowners we live in our homes, we do what we do, but when it comes to pests we have one thing in common, we don't want them and we want somebody local, somebody that is experienced, somebody that is going to take care of our problem. And you know, I like working with a company where I can talk to the guy where the buck stops. You're not like a big major corporation that has a nameless and faceless people you talk to in customer service, you're going to talk to Fred. And Fred, you know, how long have you been doing pest control in the in the North Georgia area?
Fred Talley
I have been in the pest control industry for the last 20 years, and been on my own for approaching 12 years. October 2008 I went in the business for myself. We're a true mom and pop. My son works with me. And my one of my daughters works with me. Then I have another gentleman that, actually, he has more experience in the industry than I do. He's probably 30 plus years in the industry.
Michael Stewart
Well, there you go, experience working with the owners and I know a lot of people want to support small, local business so you can support the local business there at FaithPestControl.com and we're going to be talking about all those things you touched on termites and roaches and carpenter bees and give people tips and tricks and strategies to make sure that they have a pest free home, but then let them know how they can get in touch with you. So be sure to subscribe to this podcast on Apple, Stitcher, Google, and Spotify. Share it with your friends share it on social media, and we'll see you next time on the faithpestcontrol.com podcast. With me, Mike Stewart, and the pest expert, Fred Talley.
Faith Pest Control Podcast Premier with Fred Talley